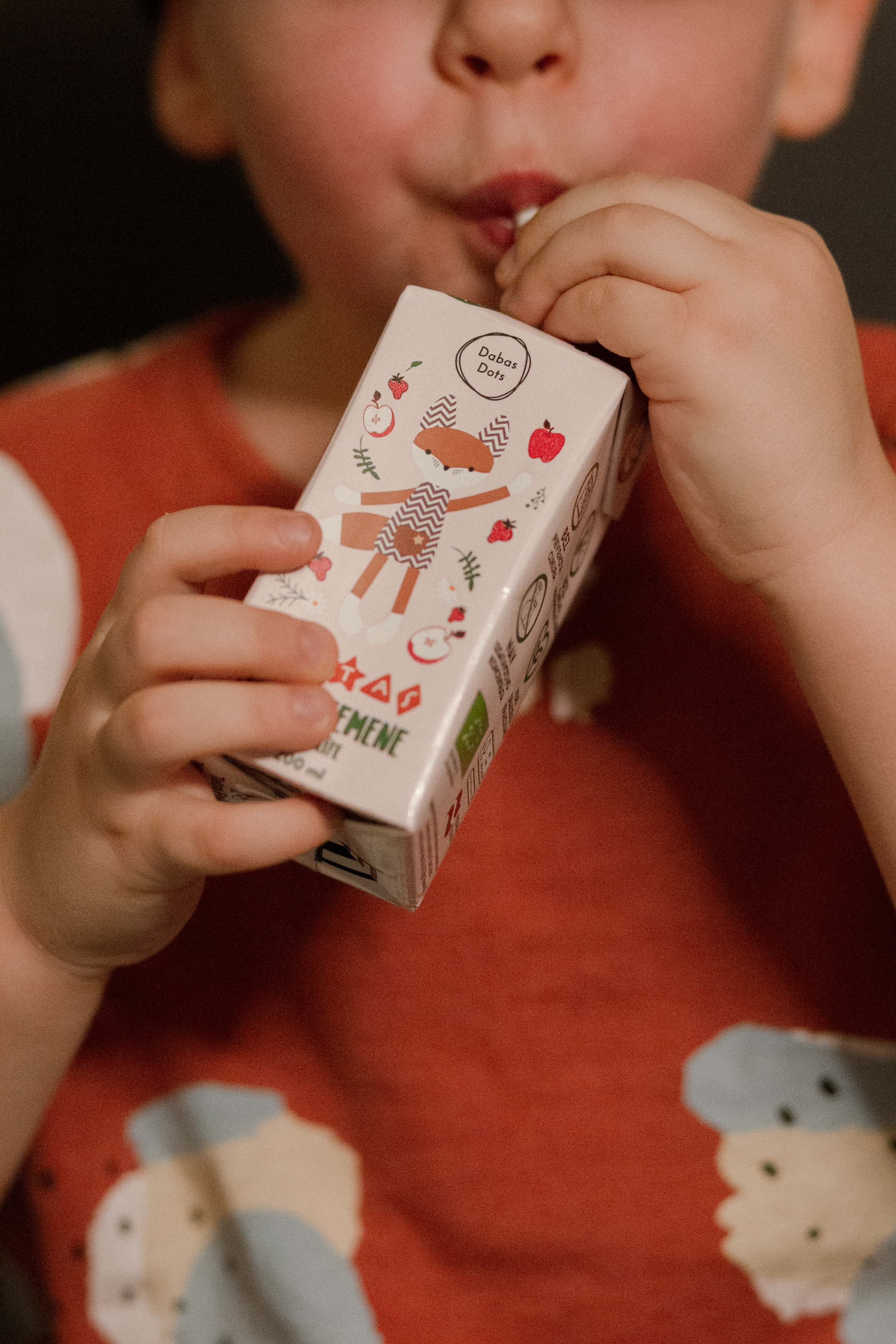 We are from Nakotne!
To be more specific, a small village in the middle of Latvia which also translates to the Future in English. Not only are we from the future quite literally speaking, but also figuratively. As we care about the future knowing that also our children will live there. We care about being healthy, so we only choose carefully selected berries, fruit and tea in our production.
We source clean, produce clean and in all ways are clean! Our products are produced in a small but modern factory. It is our strong belief that drinks prepared with love and care tastes much different – much better. We believe that everything healthy can also be delicious. It is an outdated stereotype in our eyes that all that is delicious is also unhealthy. We make tea in large pots, pressing juice with large, manual juicers. Everything is done at home and with care.
To our capabilities we also support local producers by sourcing a great deal of our raw materials from local farmers. Product quality and exquisite taste are paramount to us, so we carefully select our raw materials and only work with reliable suppliers.
We are honest and diligent in manufacturing our products. We make beverages for people who like to live clean, to whom health is an important aspect of life and who appreciate fine taste and being nature friendly. We know for a fact that tasty can also be healthy, so using plants and berries grown in Northern Meadows our products encompass a superior taste. We use only genuine ingredients in our products.
We do not compete with colored and sweet drinks that dominate the mass market. If possible, we do not use sugar or other sweeteners at all. Without added sugar – that is our real challenge!
We want to honor local flavors. Latvian superberries – cranberries, blackcurrants, sea buckthorns, apple, the king of local fruits and other flavors are so familiar and special to us.
Working with specialists, we design every product with the utmost care and attention to the final consumer.
Enjoy our products and find out for yourself that healthy can also be delicious! Cheers!